HealthEquity (HQY) is an undervalued and underappreciated stock that is a buy at the sub $50 level. The stock is hovering just above its COVID-19 lows despite the epic market rally. HealthEquity (HQY) has fallen from its 52-week highs of $89 to a low of $35 or 60% during the COVID-19 market meltdown. The recent sell-off in equities has resulted in a 20% dive moving from $61 to $48. This sell-off presents a great opportunity for this healthcare cost containment company.
Considering HealthEquity's unique position as being distinctly disassociated from drug pricing issues, rising insurance costs, or the pharmaceutical supply chain, this sell-off is a great opportunity for an entry point. HealthEquity is in a strong position and being offered at a heavy discount. For long-term investors, HealthEquity presents a compelling picture of growth with a large addressable market moving forward and further strengthened with its acquisition of WageWorks.
HealthEquity's Q2 Earnings
HealthEquity announced its Q2 earnings with WageWorks being fully integrated into its financial numbers as the acquisition closed on August 30, 2019. Revenue for Q2 was $176 million, growing 103% compared to $86.6 million for the second quarter ended July 31, 2019. Revenue this quarter included: service revenue of $103.8 million, custodial revenue of $46.9 million, and interchange revenue of $25.3 million. HSAs now exceed 5.4 million, an increase of 29% year over year. Total Accounts as of July 31, 2020, reached 12.5 million, including 7.1 million CDBs. Total HSA Assets as of July 31, 2020, were $12.2 billion. Total HSA Assets included $9.0 billion of HSA cash and $3.2 billion of HSA investment assets (Figure 2).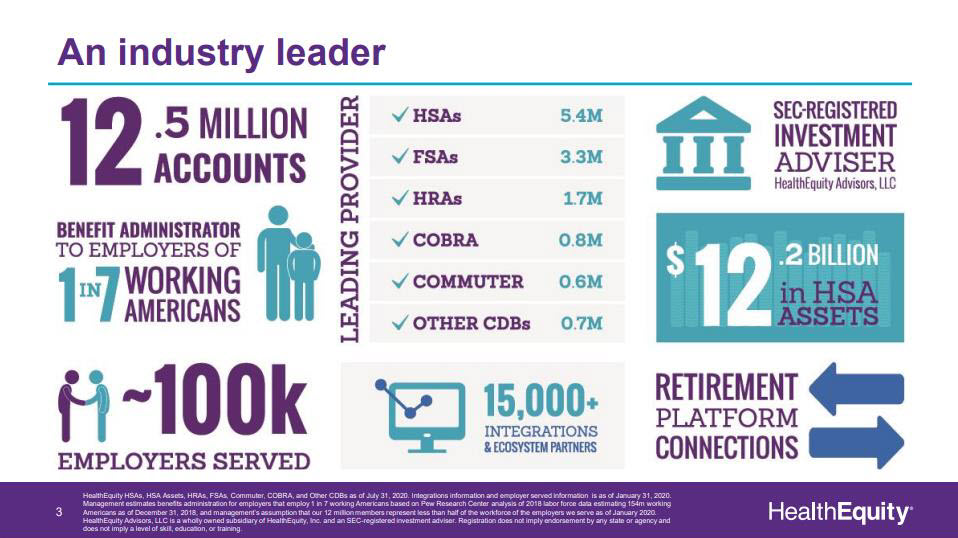 Figure 1 – High-level overview of the newly combined HealthEquity company branching out into all segments of consumer-directed benefits
Continue reading "HealthEquity - Undervalued And Underappreciated Buy" →