Cannabis edibles are expected to be one of the fastest growing cannabis subsectors in the next four years.
According to a recent report by leading cannabis research firm Arcview Market Research, spending on edibles in the US topped $1 billion in 2018.
With Canada set to legalize edibles this year and more US states legalizing medical and recreational cannabis, the cannabis edibles market is set to explode in the next four years. Arcview estimates annual sales of edibles in the US and Canada could hit $4.1 billion by 2022.
Arcview CEO's, Troy Dayton, said, "Established big-brand food and beverage companies are beginning to take notice of the cannabis edibles market and this is likely just the tip of the iceberg. As the edibles business grows and regulatory fears ease, the pace of intra-industry mergers and outside acquisitions will increase as well."
It is obvious that this market is set to explode higher in the next few years. This is creating another great investment opportunity.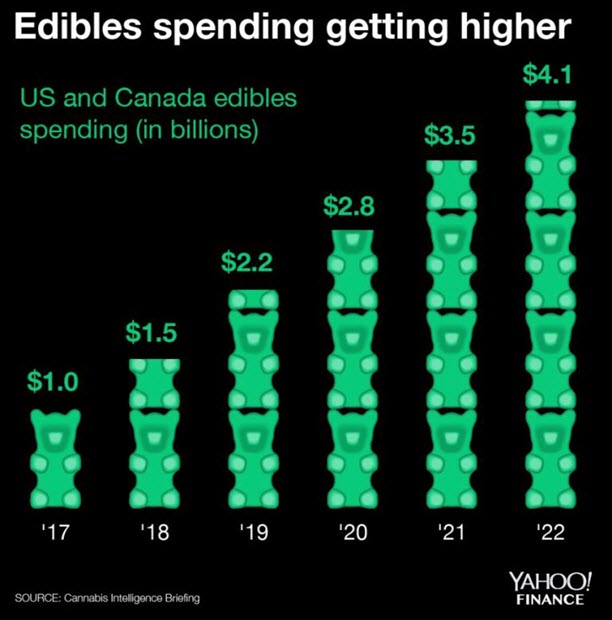 Today, I am going to reveal a promising young, US cannabis company that is in position to capitalize on the pending boom. Continue reading "The #1 Stock To Invest In Cannabis Edibles" →