Almost all targets, which were set in the previous post, were reached last week except for the gold. I think the central banks bought the dip of the gold price, as the silver was lack of such strong support.
The majority of readers guessed it right as the US dollar index (DXY), aka "The King," exceeded the target and reached the trendline resistance that I have mentioned at the beginning of the month. It is time for updates, and "The King" will open the series of charts.
The DXY daily chart is the first.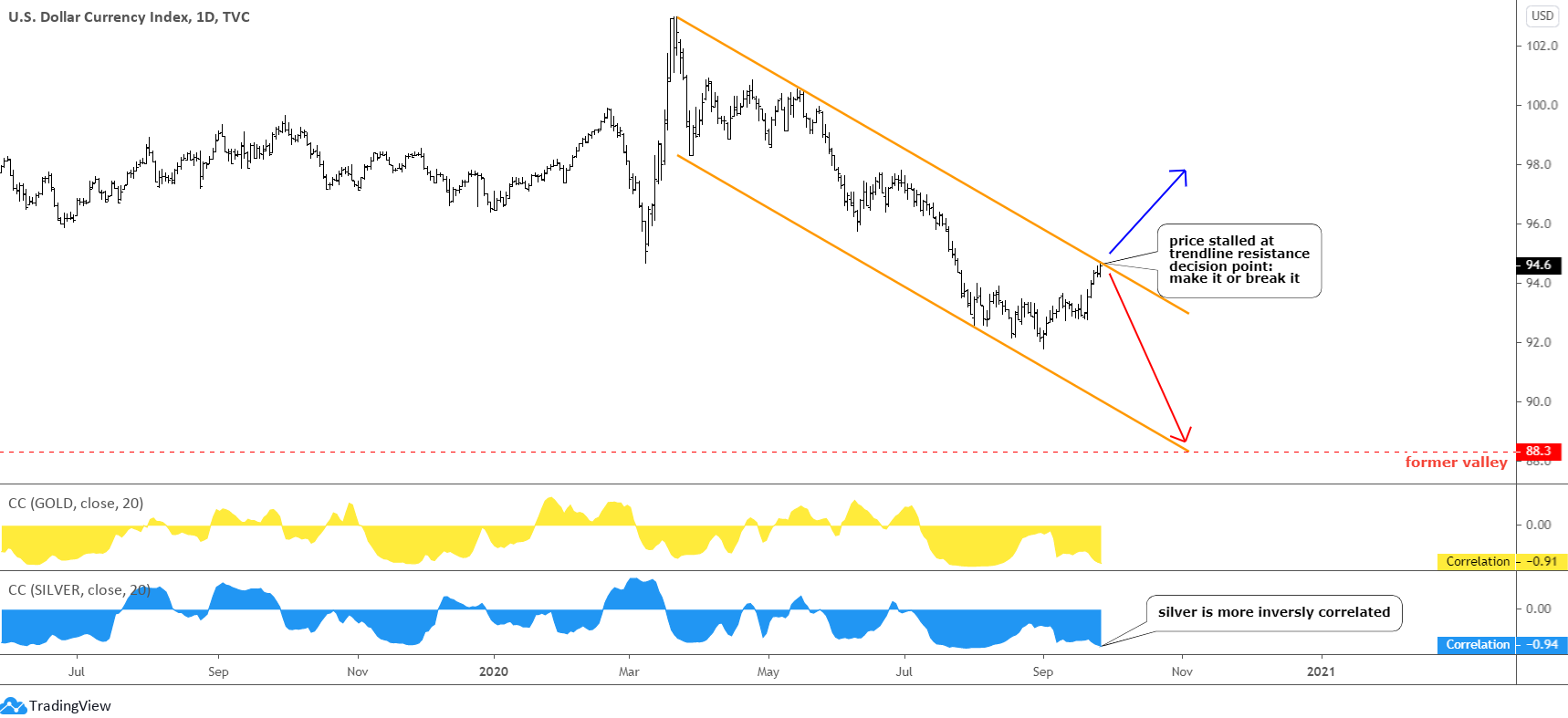 It is interesting to see how from time to time, the market catches traders in a "make it or break it" situation right at the end of the trading week, keeping their heads spinning with almost paranoiac thoughts – "I should keep the profitable position Vs. I should book the profit". It is even worse this time as usually Friday is the "book the profit and relax" day, but the price just stalled on the trendline resistance; hence not much of the selling to cover was there. Continue reading "Gold & Silver: The King Reins In" →