The Energy Information Administration released its Short-Term Energy Outlook for May, and it shows that OECD oil inventories likely bottomed last June 2018 at 2.802 billion barrels. It estimated stocks built by 267 million barrels in April to end at 3.352 billion, 488 million barrels higher than a year ago.
The EIA estimated global oil production at 99.15 million barrels per day (mmbd) for April, compared to global oil consumption of 76.34 mmbd. That implies an oversupply of 22.81 mmbd or 684 million barrels for the month. A figure never experienced in history.
For 2020, OECD inventories are projected to build by 347 million barrels to 3.351 billion. For 2021 it forecasts that stocks will draw by 227 million barrels to end the year at 3.007 billion.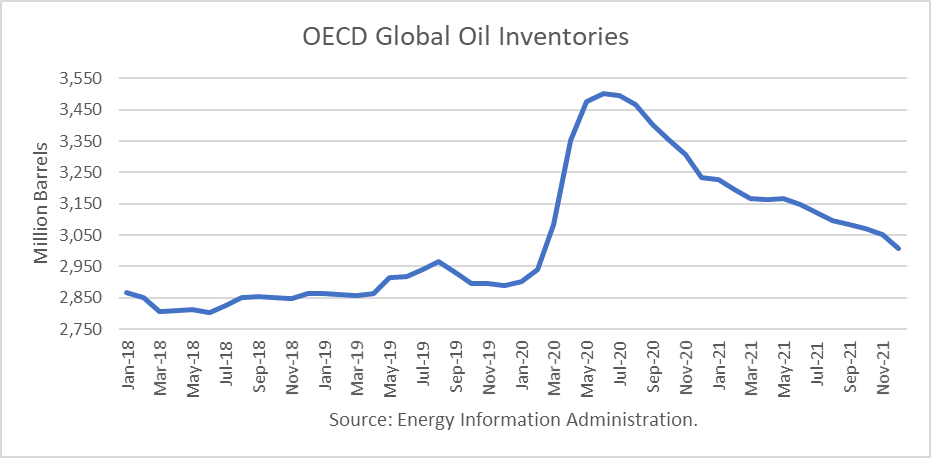 The EIA forecast was made to incorporate the OPEC+ decision to cut production and exports. According to OPEC's press release: Continue reading "World Oil Supply And Price Outlook, May 2020" →