The confluence of the impending U.S. Presidential election, rising COVID-19 cases domestically and abroad, and market dependency on stimulus measures give rise to a potentially volatile environment in November. Positioning your portfolio to be as agile as possible is essential when navigating these potentially volatile events. Cash on-hand, exposure to broad-based ETFs, and options is an ideal mix to achieve the portfolio agility required to mitigate uncertainty and volatility expansion.
Options trading at its core defines risk, leveraging a minimal amount of capital, and maximizing investment return. Proper portfolio construction is essential when engaging in options trading to drive portfolio results. This cash liquidity position provides portfolio agility to adjust when faced with extreme market conditions such as the September market correction rapidly.
An agile options based portfolio is essential to navigating these pockets of volatility. The recent September correction is a prime example of why maintaining liquidity is one of the many keys to an effective long term options strategy. In May, June, July, August, September, and October, 141 trades were placed and closed. An options win rate of 97% was achieved with an average ROI per trade of 7.5% and an overall option premium capture of 88% while outperforming the broader market despite the September correction (Figures 1 and 2).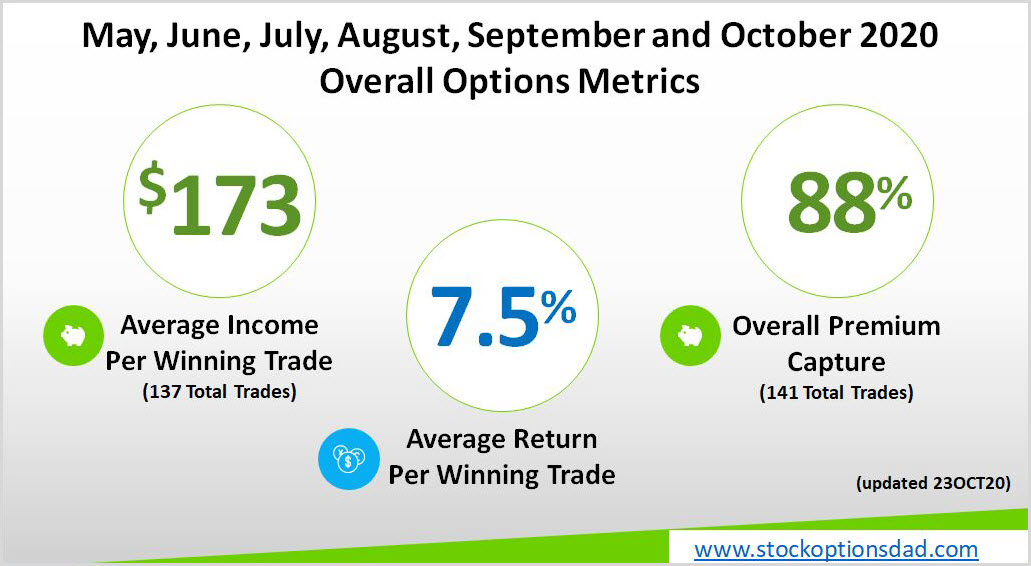 Continue reading "Mitigating Election And COVID-19 Volatility" →