Gold price came very close to hitting the double barrier at $2,070-$2,100 of the black path target and the upper boundary of the bullish trend channel outlined earlier this month. The new 1-year top has been established at $2,063.
You were amazingly accurate this time as most of the votes were for the black path to lead the way. The market has since reversed to the downside, raising the question of whether it was a hard top or a glass ceiling.
To answer this question, let me show you an updated chart below.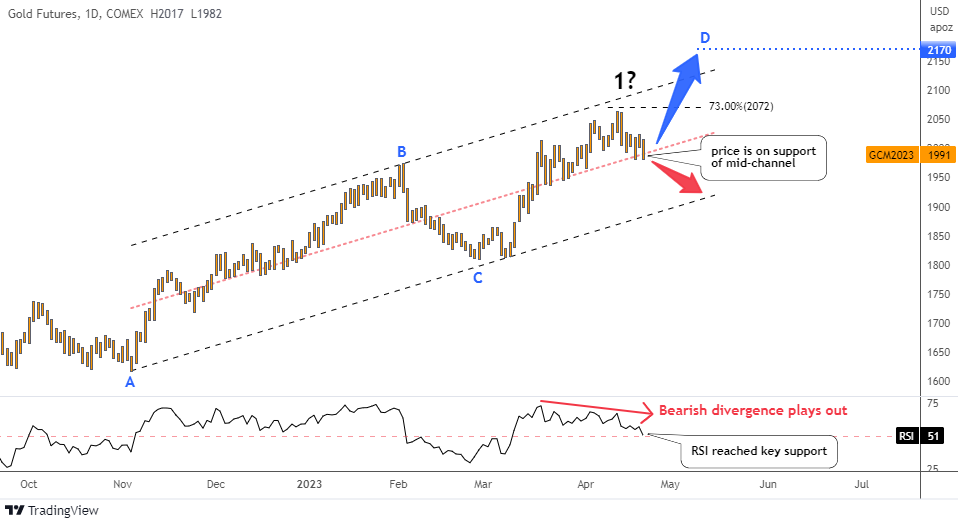 Source: TradingView
The price has slid down to the pink mid-channel support within the black bullish trend channel.
In the RSI sub-chart, we can clearly spot a bearish divergence as the falling peaks didn't confirm the new top in the price chart. This has been playing out, pushing the price down. The indicator's reading has reached the key support of 50, just like the price. Continue reading "Gold Update: Hard Top or Glass Ceiling?" →